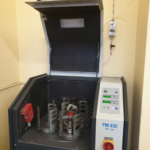 The Planetary Ball Milling equipment, model PM400, manufactured by Retsch (part of Verder Scientific Group, was developed to both mix, mill and mechanical alloy metallic ceramic or mixtures of metallic and ceramic powders. The extremely high centrifugal forces of Planetary Ball Mills result in very high pulverization energy and therefore short grinding times.
Characteristics:
Up to 400 rpm for the main carrousel / 4 grinding stations / jars with a nominal volume from 12 ml to 500 ml / jars and balls made of stainless steel, hardened steel / ceramic coated steel (WC, ZrO2, Agate, etc.). / jars with controlled atmosphere
Applications:
The mill is ideally suited for tasks in research like mechano-chemistry (mechano-synthesis, mechanical alloying and mechano-catalysis), or ultrafine colloidal grinding on a nanometer scale, as well as for routine tasks such as mixing and homogenizing soft, hard, brittle or fibrous materials.
Included in HOTMAT infrastructure
Responsible: Dr. Andrei Galatanu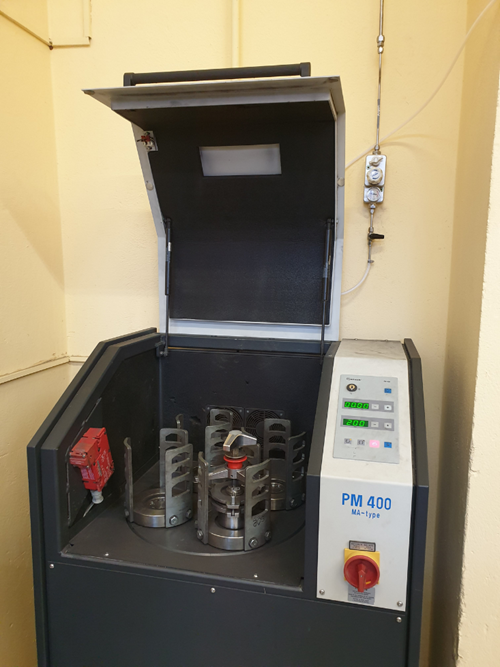 ---
---
Copyright © 2023 National Institute of Materials Physics. All Rights Reserved