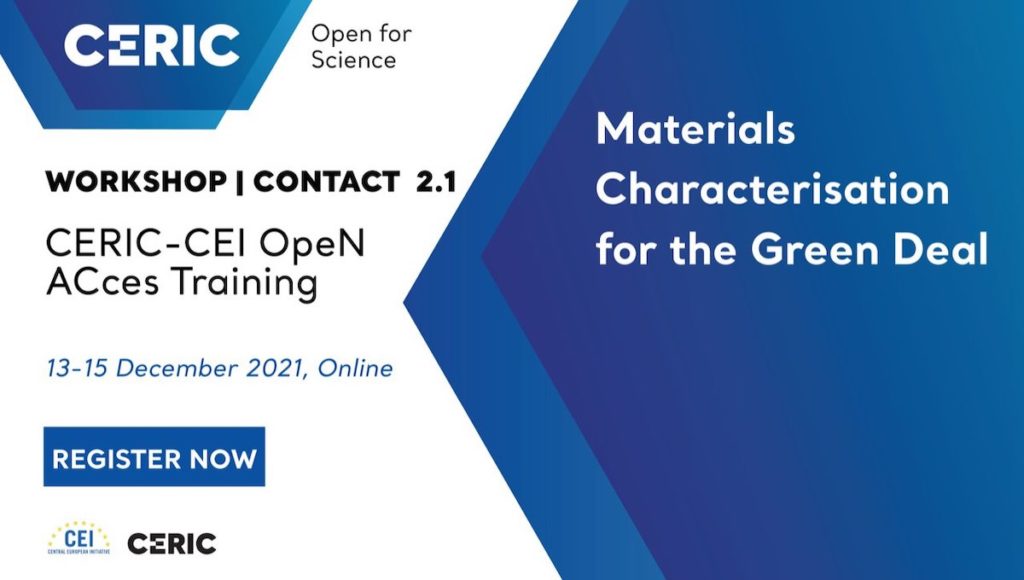 CERIC has been organising this training workshop with the support of the Central European Initiative (CEI) Cooperation Fund. The event will be held online, from the 13th to the 15th December, 2021.
The 3-day training workshop will present three examples of energy-related research achievements.
Advanced characterisation techniques, such as the ones offered by CERIC, present unique possibilities to study materials, also in operando conditions. To make the topic accessible to all interested attendees, we will provide an overview of the theoretical principles, and a practical demonstration of the work at our beamlines and instruments. Finally, considering the importance of open science in addressing global and European challenges, we will highlight the European approach, opening scientific results and data to the community.
► More information and the agenda of the training are available here: bit.ly/MaterialsCharacterisationForTheGreenDeal
► Registration form (free of charge)
► Share on Twitter | Share on Linkedin