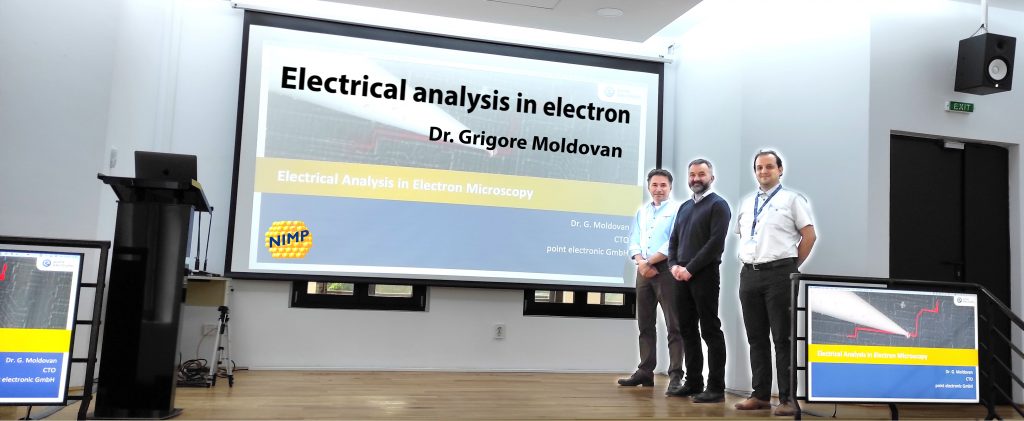 Grigore Moldovan holds a PhD from the University of Nottingham, has previously worked for Oxford Instruments, Oxford University and the University of Cambridge and is Chief Technology Officer at Point Electronic GmbH – a provider of electronics and software for electron microscopy.
He manages technology, development and marketing and INCDFM was pleased to have him as a speaker at the general seminar entitled "Electrical analysis in electron microscopy", a seminar that marked the inauguration of the seminar room of the new Otetelesanu Mansion building.
Mr. Moldovan presented in situ electrical measurement techniques developed for both scanning electron microscopes and transmission electron microscopes, techniques that represent a new type of analysis that appears in electron microscopy, along with the traditional fields of structure characterization and micro-analysis. Focused on the high-resolution investigation of the electrical properties of devices to determine their functional components and to measure their electrical parameters, they are a broad field applicable from routine fault analysis to basic research.