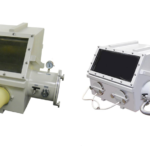 Technical details:
Glove Box Chamber:
– Case Material: Made of 3mm thickness 304 stainless steel sheet with sport frame and plastic painting
– Dimensions: 780mm (L) x 700mm (W) x 650mm (H)
– Max. Positive Pressure: 810 Torr (1.1 atm)
– Max. Vacuum Level: 0.5 Torr
Air-lock Chamber:
– Dimensions: 240 mm (ID) x 260 mm (L)
– Max. Vacuum Level: 0.05 Torr
Performances:
The glove box has airlock chamber, gauge and vacuum flanges, which allow glove box to vacuum the chamber to remove moisture and oxygen without expensive inert gas purging. It is an ideal tool to process air sensitive materials and solutions.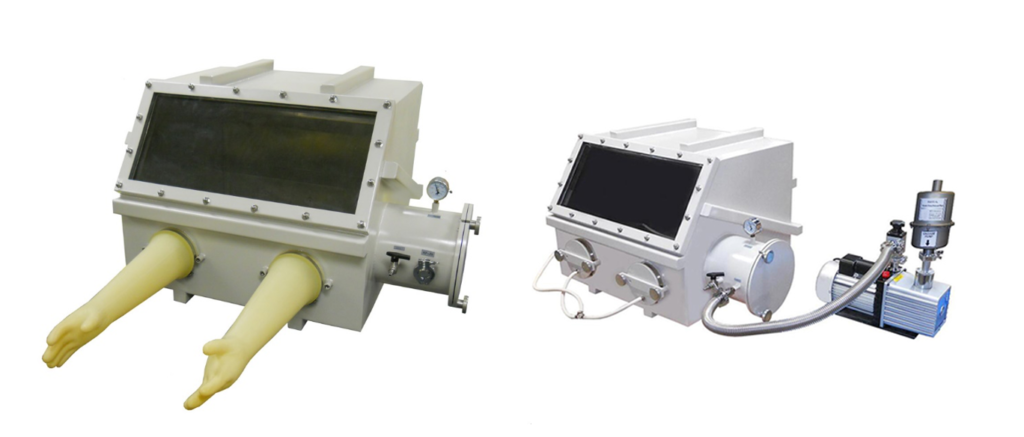 ---
---
Copyright © 2023 National Institute of Materials Physics. All Rights Reserved