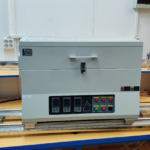 Technical details:
Tube Furnace Model No. CY-1200X-III-50IC with sliding rail support, 2 flange supports and vacuum pump
– Quartz tube with OD 50 mm, flanges, pressure Gauge
– Double layer structure
– Chamber: high purity alumina refractory fiber
– Length of furnace: ~ 800 mm
– Three heating zone with length: 220 mm / 220 mm / 220 mm
– Heating elements are made from Fe-Cr-Al Alloys doped by Mo
– Temperature controller: Three precision temperature controllers to control three zones separately.
– Temperature control mode: PID automatic control with 30 programmable segments for precise control of heating rate, cooling rate and dwell time.
– Operating temperature: 0 – ~1100 °C;
– Temperature control accuracy: ± 1 °C;
– Protections: Built in overheating and broken thermocouple protection, over temperature protection and alarm.
– Sliding rail support length: 2000 mm
– Agilent TriScroll 300 vacuum pump: a two-stage clean, dry scroll pump that operates at a pumping speed of 15 m3/h (250 L/min).
Gas mixing system: Twoway for N2 and Ar (other gases by gas tank) each with Mass Flow Controller MKS GM50A013103MBM020 (20 – 1000 sccm N2) and controlled by MKS PR4000B.
Performances:
– Rapid Thermal Annealing for synthesis of 2D materials.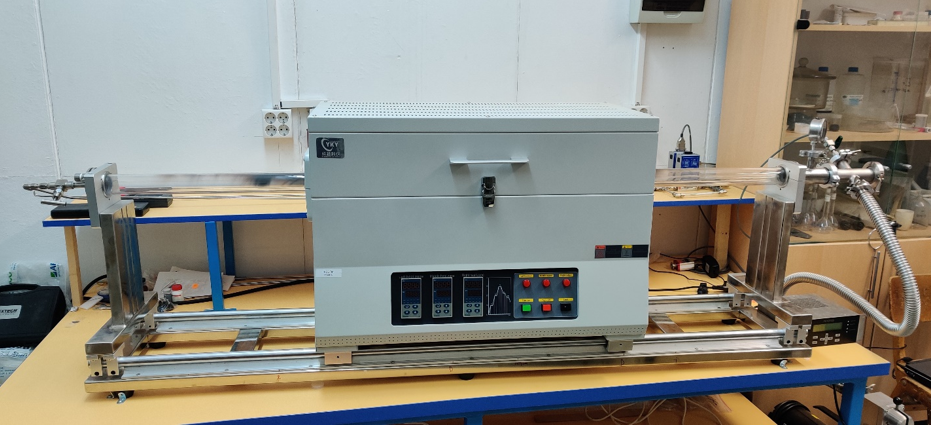 ---
---
Copyright © 2023 National Institute of Materials Physics. All Rights Reserved