GC-2010 Plus (Shimadzu) coupled with three detectors (FID, TCD and BID), pressure valve for real time analysis of gaseous and liquid compounds.
FACILITIES / ANALIZE-CROMATOGRAFICE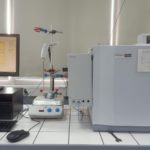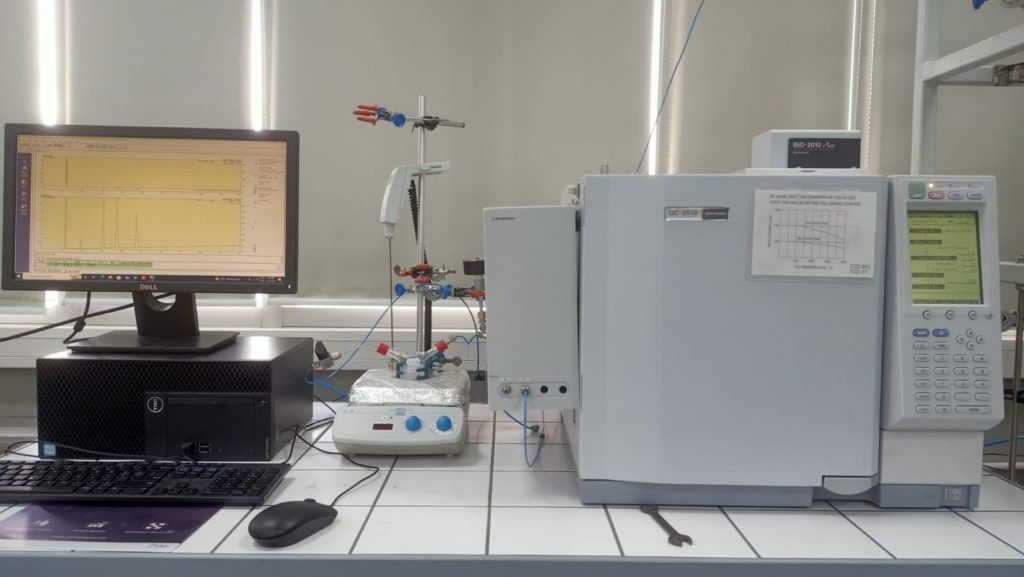 The GC-2010 Plus enables reliable, high-precision trace analysis with high repeatability, utilizing detectors such as FID and FPD that feature best-in-class sensitivity.
In addition, rapid oven cooling and backflush technology shorten analysis time greatly for significant improvements in productivity.
Features:
Trace Amount Analysis
A lineup of powerful detectors ensures the highest sensitivity – even for trace amount analysis.
Functions to improve analytical efficiency and productivity
Rapid oven cooling, backflushing technology, gas saver function, etc.
Advanced Flow Technology
New flow-controlling technologies enable higher separation capability and faster analysis.
Detectors
Flame ionization detector (FID-2010 Plus) – Detection: organic compounds, up to 0.1 ppm (Up to 1.5 pg/sec)
Thermal conductivity detector TCD-2010 Plus) – Detection: all compounds except carrier gases Up to 10 ppm
Dielectric barrier discharge ionisation detector – (BID) – detection twice as sensitive as FID and 100 times more sensitive than TCD – detection: All compounds except He and Ne (<0.1 ppm(<1.0 pg/sec))
Example of GC-FID/TCD chromatogram:
---
---
Copyright © 2023 National Institute of Materials Physics. All Rights Reserved