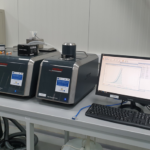 The PSA equipment, model ANALYSETTE 22 NanoTec, manufactured by Fritsch GmbH (Germany) is dedicated to reliable measurement of the particle size distribution pf solids and suspensions down into the nanometric range using static laser light scattering. The system allows for a quick change between wet and dry measurement.
Characteristics:
Measuring range: wet dispersion: 0.01 – 2100 μm, dry dispersion: 0.1 – 2100 μm / Theory Fraunhofer, Mie / Standard ISO 13320 / Number of particle size classes max. 110 / Optical design : reverse Fourier design / Laser: green (λ = 532 nm, 7 mW) and IR (λ = 850 nm, 15 mW), linear polarisation / variable suspension volume 300, 400 and 500 ml / water, benzine, alcohol and many organic solvents can be used as suspension liquid / controllable ultrasonic power of 100 Watt / fast measurement of powders in an accelerated airflow / volumes 1-100 cm3 / degradation of agglomerates with a special annular gap Venturi nozzle / automatic computer-controlled adjustment of the dispersion pressure / evaluation of particle size distribution as a total curve, bar chart or in table form.
Applications:
Production and quality control of materials, research and development, environment forensic, etc.
Responsible: Dr. Bogdan Popescu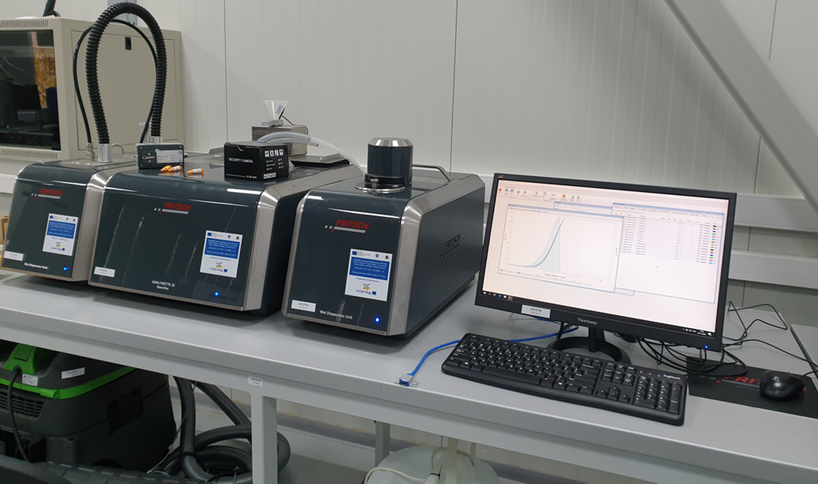 ---
---
Copyright © 2023 National Institute of Materials Physics. All Rights Reserved