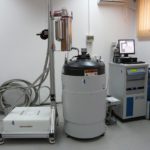 The Physical Property Measurement System, QD-PPMS-14, manufactured by Quantum Design (USA), is an open architecture system which is optimized to perform a variety of measurements at variable temperatures, magnetic fields and excitation frequencies on various types of sampels (bulk, powders, thin films). It can be easily configured to own designed experiments, by combining magnetometry, heat capacity and electro-transport measurements.
Characteristics:
– Temperature range: from 2 K to 400 K for most options. For magnetic measurements, there is the option of using a furnace inserted in the vacuum chamber, which allows VSM measurements up to 1000 K.
– DC applied magnetic field up to 14 T. AC excitation magnetic fields up to 17 Oe and 10 kHz frequency.
– For electrical measurements, there are possibilities for controlled and precise rotation of the sample with respect to the direction of the applied magnetic field. DC and AC electro-transport measurements can be performed, and under the last case variable excitation electric currents over a wide range of frequencies can be applied.
Applications:
Information about important coefficients related to thermal and electrical transport phenomena respectively (thermal conductivities, thermoelectric coefficients, electrical resistivities and magnetoresistance coefficients, Hall coefficients) as well as transition temperatures and critical temperatures in magnetism and superconductivity, superconducting critical currents and critical fields, magnetic moments and magnetic anisotropies, magnetic textures, magnetic relaxation phenomena, magnetic interactions intra and inter magnetic components, etc, can be obtained.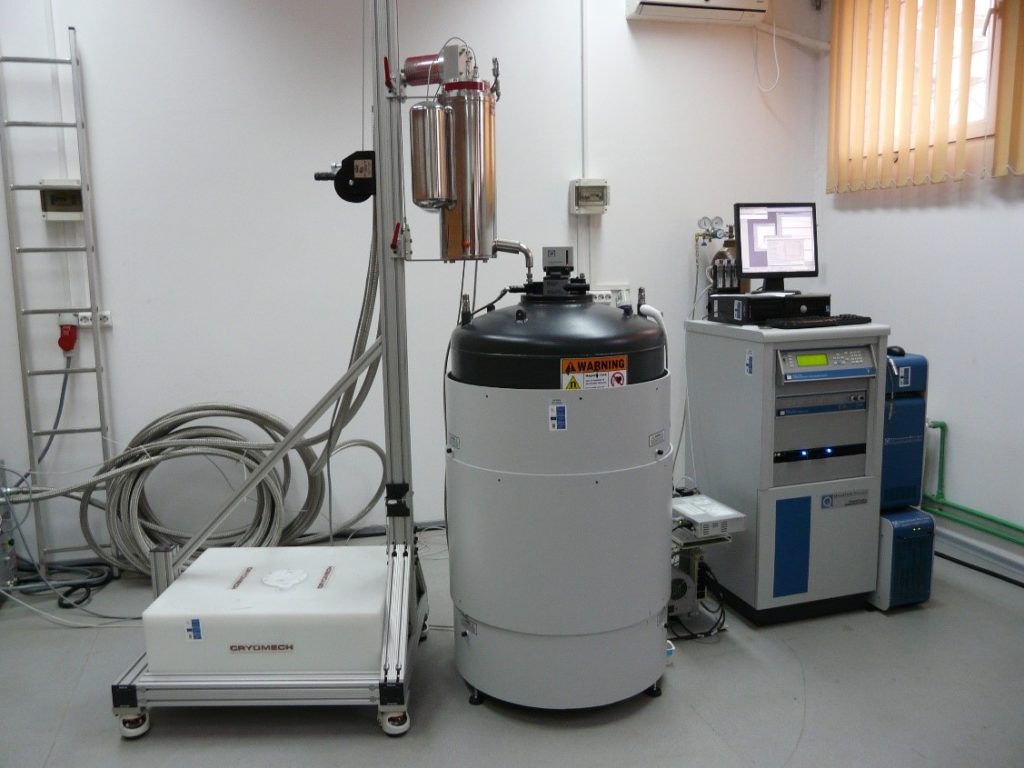 ---
---
Copyright © 2023 National Institute of Materials Physics. All Rights Reserved